Learn About Sogetsu
Plenty of folks have Marie Kondo on the brain these days. If you've gone through your home testing whether objects bring you joy, definitely head to Denver Home Show's Annual Sogetsu Colorado Ikebana Show -- you're sure to find it here.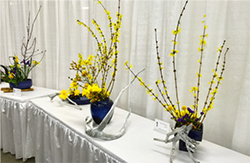 Sogetsu, one of the largest schools of ikebana (the fine art of Japanese floral arranging) and based in Denver, will display their incredible and unique flower arrangements at the show. These Marie Kondo-like masters of flower arranging create (and teach how to create!) simple, sculptural floral masterpieces that inspire not only joy, but peace and calm too.
Throw in a few special performances by Denver Taiko Drum, and you've got it all.
Friday, March 22
12 p.m. Ikebana Demonstration
2 p.m. Ikebana Demonstration
4 p.m. Ikebana Demonstration

Saturday, March 23
12 p.m. Ikebana Demonstration
1:30 p.m. Hands-on Workshop 1
2:30 p.m. Hands-on Workshop 2
4:30 p.m. Ikebana Demonstration

Sunday, March 24
12 p.m. Ikebana Demonstration
1:30 p.m. Denver Taiko
2:30 p.m. Denver Taiko
3:30 p.m. Ikebana Demonstration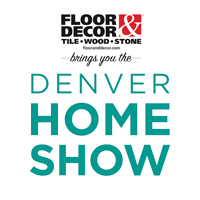 MARCH 22 - 24, 2019
NATIONAL WESTERN COMPLEX
Mar 24, 2019, 20:39 PM