Lianro Metal Roofs, Inc.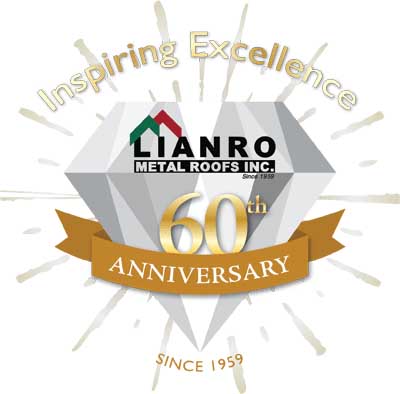 Booth: 109
PO Box 1186
11 Hwy 105
Lianro Metal Roofs, Inc. "Since 1959" "A Touch of Excellence"
Lianro Metal Roofs, Inc Is a 60 year old boutique roofing company ! Yes, boutique roofing! Our specialty is beautiful stone coated steel roofing- each roof is custom ordered and sculpted to your roof. We offer a large selection of profiles and colors made by Decra Roofing Systems, Roser, and Boral Steel. These products capture the traditional look of shake, tile and slate, but with the benefit of steel. Each of these product lines carry a 120 mph wind warranty, Class 4 hail rating, and a 50 year manufacturer warranty all backed by our installation warranty. Our next roof can be your last roof! Steel roofing is really an art and our team is knowledgeable and well experienced with every phase of the roofing process.
We are in business to provide exceptional service, excellence and integrity in the marketplace, great value, and peace of mind. We make roofing fun!
Drop by our booth or call us today for a no obligation free estimate. We are looking forward to serving you!