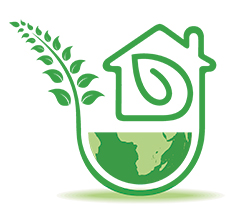 The ALL NEW Small Space + Sustainable Living Hall will feature home and garden solutions for every homeowner. Whether you're looking to conserve space or other resources, you'll find a haven here. Tiny homes, gypsy wagons, small patios, energy alternatives, sustainable and eco-friendly products and services, and green building choices will be set to impress.
Featured in the Small Space + Sustainable Living Hall: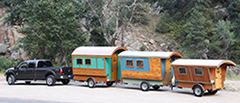 SimBLISSity Tiny Homes
Booths: TH3, TH4, TH5, TH6
simblissitytinyhomes.com


Don't forget to enter for the chance to win a 3 night stay in a Gypsy Wagon! Enter now.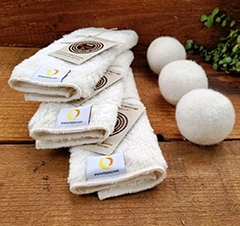 Nuhni
Booth: 1141
www.nuhni.com


We exist to make life simple with natural products that perform. We believe that business can be a force for good, that together we can challenge the status quo with sustainable products that work for both people and planet - without sacrificing performance or effectiveness.

We believe that you shouldn't have to choose between what works and what's good for you - they should be one and the same.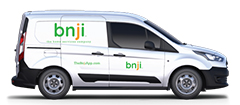 bnjiTM

Booth: 1315
www.thebnjiapp.com


The bnji App™ connects homeowners with environmentally friendly home service technicians for tasks inside and outside your home. Schedule your entire year of tasks in one sitting or request instant service. (For example, lawn mowing with industrial electric mowers.)

Visit TheBnjiApp.com for your chance to win a Yeti 105 Tundra cooler! We will be giving it away at the home show.



EcoMark Solar
Booth: 2005
ecomarksolar.com


Our passion is helping our neighbors become energy independent. We envision a future where all Coloradans own the energy they need to live. We provide Solar, Solar Storage, Smart Home Systems & Roofing sales and installation.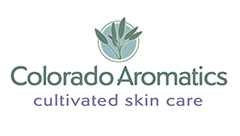 Colorado Aromatics
Booth: 1308
www.coloradoaromatics.com


Colorado Aromatics is a farm to skin brand that uses the power of herbs + science for peak performance. Our natural products are formulated for the outdoor lifestyle.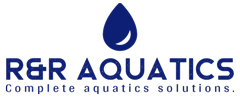 R&R Aquatics
Booth: 1039
www.randraquatics.com


Clear Comfort CCW100 & Pentair Intelliflow VSF Pump

The Clear Comfort CCW100 is an advanced oxidation water treatment for pools spas. It allows for the reduction or elimination of chlorine and many other harmful chemicals thus mitigating the spread of such into our ecosystem. The system drastically reduces harmful disinfecting byproducts that cause irritation to skin, eyes, health issues and our environment. Such treatment has the potential to significantly increase the health and life span of the water used, especially important in areas where drought is a common and serious environmental concern.
https://clearcomfort.com/hydroxyl-advanced-oxidation-aop-technology/

The Pentair Intelliflow VSF pump is ultra energy efficient allowing for up to 90% energy savings. Pentair's technology allow the pump to adjust to changes in flow conditions, performing optimally through the flow cycle. It is like cruise control for the pump. It is successfully designed to increase the service life and efficiency of pool/spa equipment. With a "set and forget" ideology it is user friendly and highly precise, ensuring a consistently correct flow rate for maximum heater efficiency thus allowing the owner to reduce energy use and save money. Intelliflow VSF pumps energy efficiency have saved people more money than any other variable speed pump family across.
https://www.pentair.com/en/applications/enjoying-water/pool-spa-equipment/pool-pumps/intelliflo_vsf.html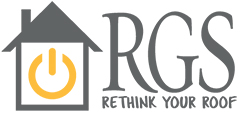 RGS Energy
Booth: 1215
rgsenergy.com

Zoetic NRG
Booths: 1007, 1040
zoeticnrg.com

Apollo Energy
Booth: 914
harnessoursun.com

Norwex
Booth: 1020
norwex.com

Next 2 Natural - Graffs Turf
Booth: 1030

SunRun
Booth: 1402
sunrun.com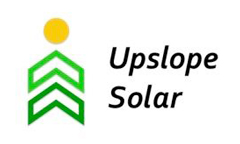 Upslope Solar LLC
Booth: 717
upslopesolar.com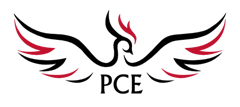 Phoenix Clean Energy
Booth: 1341
phoenixcleanenergy.net
Photon Brothers Solar
Booth: 2032
photonbrothers.com
First Solar Team
Booth: 1939
firstsolarteam.com
Liqui-Dirt
Booth: 742
liquidirt.com